11 Bungalows, 69 Places from 35 to 70 m2
Deserters from the asphalt, we have found our place in the world.
We invite you to meet him. We take care of the garden in paradise.
«I want to talk about happiness and well-being, about those rare and unexpected moments when the inner voice silences and one feels at peace with the world»
(Paul Auster))
Discover
Our Bungalows
With capacity for up to 5 people and equipped with all the comforts
that will make you feel at home
Extra Bungalow
Porch, living room, kitchen, bathroom, a room with a double bed and another room with a bunk bed and a low bed.
The extra bungalows have 3.5m2 more than the normal one.
Fridge
Heating and hot water
Sheets and blankets
Complete cooking utensils
Important
NO towels or TV
Pets are not allowed in the bungalows but they are allowed in the campsite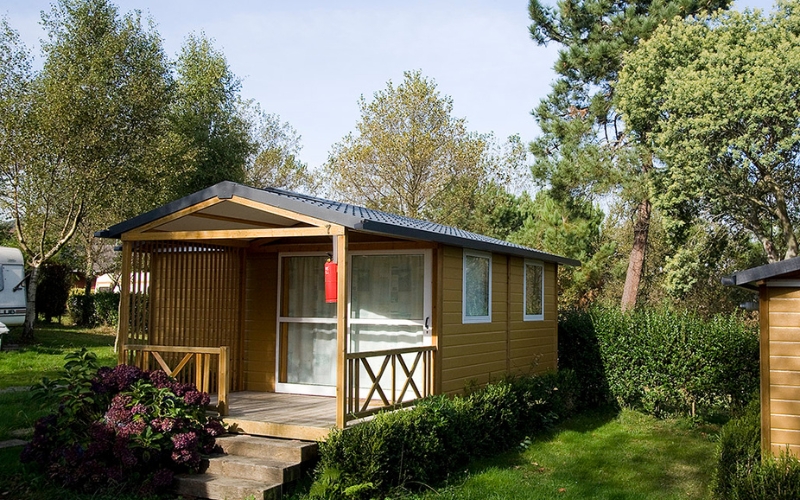 Extra Bungalow
All have a fridge, heating and hot water. They include sheets and blankets but NO towels.
Complete kitchenware for cooking. They do not have a TV. Pets are not allowed in the
bungalows but they are allowed in the campsite
Porch

Lounge

Kitchen

Bathroom

Room with double bed

Room with a bunk bed and a low bed
They are larger than the normal bungalow
Standard Bungalow
All have a fridge, heating and hot water. They include sheets and blankets but NO towels.
Complete kitchenware for cooking. They do not have a TV. Pets are not allowed in the
bungalows but they are allowed in the campsite
Porch

Lounge

Kitchen

Bathroom

Room with double bed

Room with a bunk bed and a low bed
coffee-bar
Local and ecological product
Ein sehr schöner kleiner Platz ohne Dauercamper. Sehr freundlich. Heißes Wasser. Nur ein anderer Klempner sollte mal an die Duschen
Monica Schumacher
03/06/2023
Nice little campsite with nice people/owner and very nice beach at walking distance. Good shower (no press button or coins), good spots and other services.
Mooie camping, vriendelijke ontvangst. Sanitair netjes en schoon. Ondanks dat vrij dichtbij een grote fabriek staat is het geluid s'nachts niet te horen.
Andreas Schnabel
29/05/2023
Ein eher kleiner Platz mit geschätzt 50 Stellflächen. Wir wurden sehr freundlich auf Englisch empfangen und bekamen mehrere Plätze angeboten, die zu unserem Fahrzeug passten. Der Untergrund besteht aus Rasen oder war mal Rasen und ist oftmals uneben. Einen Satz Keile sollte man dabei haben. Hecken oder Baumreihe begrenzen die Parzellen zum Nachbarn. Kaum Dauercamper. Viele Bäume bieten ausreichend Schatten und einige Stellplätze verfügen über einen Wäscheständer. Direkt neben dem Platz verläuft in einem Canyon eine Bahnlinie, die aber nur ein paar mal am Tag zu hören ist. Ansonsten war es sehr ruhig. Enge Duschen mit zwei Duschvorhängen, einer zum Gang und einer zur Dusche, aber guter Wasserdruck und heiß. In der Rezeption wird Frühstück angeboten. WLAN sollte auf dem Platz verfügbar sein, wir standen 30m von der Rezeption und hatten leider keinen Empfang. Zum Strand sind es etwa 900m und dabei 100 Höhenmeter abwärts. (15 Minuten zu Fuß). Die Straße dahin hat bis zu 18% Gefälle und ist für Wohnwagengespanne, Fahrzeuge über 5m Länge oder mehr als 2m Höhe verboten. In 1km Entfernung befindet sich ein Supermarkt. Wir haben uns hier sehr wohl gefühlt.
Hele leuke camping, schaduw en zonplekken, hele goede douche, en goede service, had gereedschap nodig voor mijn fiets en kreeg er ook nog eens hulp bij 🙂
Enrique Llaneza Sánchez
24/05/2023
Bien bien y bien
Un camping muy limpio, sin ruidos, con mucha sombra y buen césped. Es barato y al lado se encuentra la playa. Tienen cafetería con buenos precios. La atención muy buena. Para repetir.
Viele Bäume. Eher kleine Parzellen mit Hecken abgetrennt, für unser Bus passt das gut. Sehr freundliches Team. WC Anlage sauber. Strand für uns zu Fuss gut erreichbar (1km auf kleiner Zufahrtsstrasse).
Nos encantó. Camping muy familiar y tranquilo. Bien equipado. Parcelas de buen tamaño. Buena comida en el restaurante, ofrecen desayunos y cenas. Personal agradable. Duchas gratis y calientes. En la página web tienen toda la información y los precios. Se admiten mascotas.
Free hot water in showers
and much more...
Plots: 69
chemical drain
Tourist activities
Beach at 600 meters.
Gas station 2 km.
Game room
pets allowed
Library
Nearest town 0.8 kms.
Adult games
FEVE and ALSA station at 0.8 kms.
Childish games
Large free WIFI zone
Sale of ice and gas
Electrical connection 10A **
** Electrical connections are 10A. They are located on poles with 8 connections, centered in
the middle of several plots, so it is recommended to have a minimum 15m extension cord.
They have a European connector, adapters are provided on bail.
Checkin & Checkout
The entry will be made from 18:00 on the day of entry.
The departure will be made before 11:00 on the day of departure
The camping schedule ends at 12:00, from that moment another day is paid.
Cancellation Policy
Cancellations: according to R.D.280 / 2007 of the Principality of Asturias, the person who made a reservation may withdraw from it, having the right to a refund of the amounts that he had paid.
Notwithstanding the foregoing, when the withdrawal is communicated more than seven and less than fifteen days in advance, the campsite may withhold 50% of the amount of the deposit, or the entire amount of the deposit if the communication is made within a period of seven days. prior to said date.
ANY QUESTIONS?
We are here to help you
INFORMATION
Location and Activities
We are in a privileged enclave, in Luarca, 600m from Otur beach, 100 km from Oviedo, 90 km from Gijón and 64 km from Avilés.
Otur Beach
Otur Beach is a wonderful sandy beach between rocks and cliffs, delimited by 2 streams in a natural environment. It has good conditions for surfing and diving. Enabled for families, it has beach bars, bathrooms, a lifeguard and road access. To the right are coves that can be accessed at low tide and offer an ideal excuse to walk along the sand.
BARAYO BEACH
Barayo Beach is 3 kilometers from Camping Playa de Otur and is considered a natural protection area, so its access is pedestrian. This beach is a stop on the migratory route of various species that fly from northern Europe to Africa and that enjoy the semi-fresh water marshes created by the conjunction of the Sea and the Barayo River. The Senda Naviega begins here, a route that runs along the beaches and cliffs located between Barayo and the town of Navia.
LUARCA
Luarca, is the capital of the Valdés council, known as the Villa Blanca of the Costa Verde, it has a large fishing port, one of the most prominent in western Asturias. The fishermen's neighborhoods such as the Pescadería or the Cambaral, where the Mesa de Mareantes is
located, are typical. The House of the Marquises of Gamoneda, a historical-artistic monument, or the Palace of the Marquises of Ferrera are two important monuments. Events of great relevance are celebrated: such as Holy Week in Luarca, on August 15 the Rosary in Luarca, on August 22 the most popular festival and pilgrimage in the council such as San Timoteo.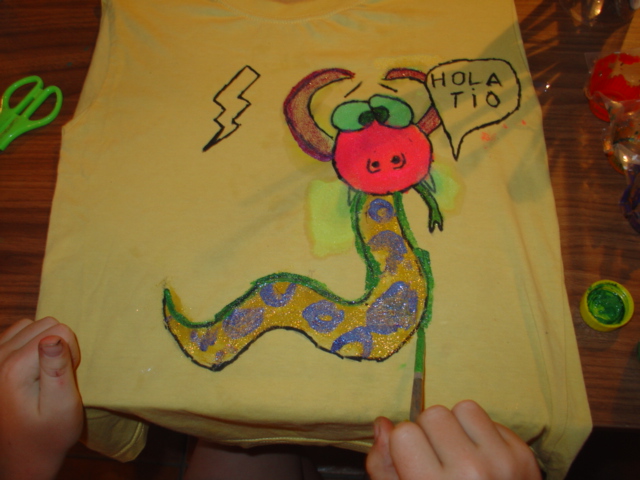 VEGA PORT
Located in the Council of Navia, Puerto de Vega is one of the most beautiful and picturesque towns on the Cantabrian coast. Beautiful fishing village where it is a pleasure to walk through its port and through its intricate streets.
FREXULFE BEACH
The beach can be called wild, due to its surroundings and the waves, strong, hollow,…
Access to the beach is good. It has two small parking lots; The entrance to the beach can be done through Navia or Puerto de Vega.
Castro de Coaña
The castro de Coaña, Castrillón or Castilón is a castro located near Coaña. It is a Historic-Artistic Monument that has a Didactic Classroom. The castro dates from the 1st century, losing importance from the 2nd century. The defensive system of the castro is made up of a wall, a
moat and several towers. Populated with about 80 cabins with another smaller perimeter wall, it is estimated that between 1,500 and 2,000 people have come to live in it. Guided tours are very interesting.
Las Catedrales Beach
Located in the municipality of Ribadeo, on the coast of the province of Lugo, very close to Asturias. It is about 10 km west of the town of Ribadeo.
ONETA WATERFALLS
The route of the waterfalls starts from the village of Oneta, which is accessed from the municipal capital, Villayón, through the Local Highway AS-36 that connects that population with Luarca.
The journey that leads to the waterfalls is not to be missed, it is also a particularly suggestive route. In half an hour you will reach the Firbia waterfall. A little more complicated is the access to the second and third waterfalls, but it is definitely worth it. The route is accessible on foot, but even the first waterfall can be done even with children's carts.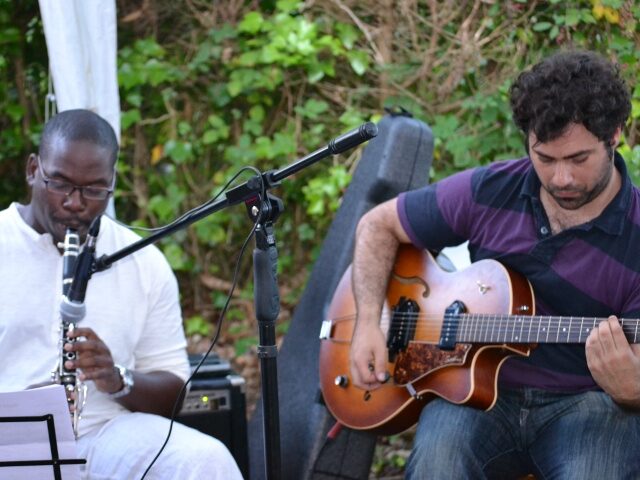 Other activities
Thanks to our location you can enjoy numerous activities, almost always related to nature…
Camping Playa Otur
Carretera de la Playa s/n
Otur (Valdés)
33792 Luarca, Asturias
WE ARE WAITING
Check availability